Magnetic Love: Stop Chasing What You Want …Start Attracting It. - Jennie Lynn
"Magnetic Love is the only kind of love there is, and Jennie has put this down in words better than anyone I've ever seen. It's a book you owe it yourself to read and your library as incomplete without it. It holds the secret to happiness in life."
–Bob Proctor
Order from Amazon...Wait for your Amazon order email...Copy the Order Number...Click on "Claim Gifts" Below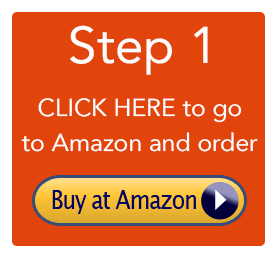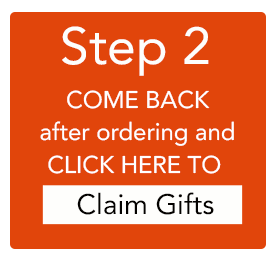 Stop Chasing …and Start Attracting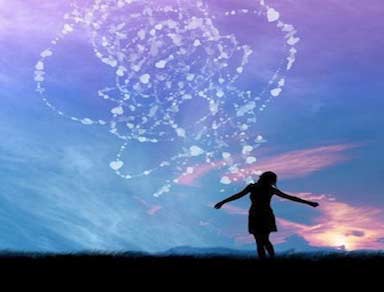 How amazing would it feel to finally get what you've always wanted – no matter what your deepest desires may be? And, what if you knew you could stop chasing what you want, and use science to attract what you want?
In her new book, Magnetic Love: Stop Chasing What You Want …Start Attracting It, champion bodybuilding pro, success coach, and author Jennie Lynn details how "like energy attracts like energy."
You'll discover that "running down" your dreams is time-consuming hard work that comes with no guarantee of success …especially when it comes to finding your soul mate.
With definitive clarity, Jennie Lynn shows you how to leverage your energy and universal laws so you can interact with the world much like a magnet …drawing all you desire to you.
In Magnetic Love, you'll discover a clear, fast, and precise path that leads to
greater self-love and an ability to unlock your LIMITLESS potential.
"My wish for you, and I know the author's wish for you, is only success …victory in loving yourself, happiness in your relationships, fulfillment in health, money freedom and anything else you desire. There is a goldmine of wisdom in this book and it is time to start releasing the greatness that is within you."
–Peggy McColl, New York Times Bestselling Author
Never Settle for Less or Leave Life to Chance
Magnetic Love is organized into brief sections and chapters that are upbeat and succinct, making its life-changing revelations easy to understand and implement.
It also includes a compelling foreword by world-renowned thought leader Bob Proctor, who is featured in the film, The Secret.
In a voice that is simple, refreshing, and straight to the point, Jennie Lynn guides you through a natural, undeniable process that enables you to …
Awaken your potential to shape and command your destiny
Master the untapped power of your creative mind
Harness your capacity for greater self-love and emotional certainty
Unlock your hidden ability to manifest abundance and live the life you desire
"The degree of our success in life is proportionate to our willingness to invest in learning. Love and gratitude are both powerful energies which ignite the passions that push us beyond all adversity and mediocrity. Magnetic Love is a remarkable must-read if you truly want to discover the greatness in YOU!"
–Les Brown,World's Leading Motivational Speaker
Attract "The One"
Magnetic Love will inspire you into action like no other book you've read. You'll become fully committed to your goals and desires …and feel certain you can attract the partner you've dreamed about.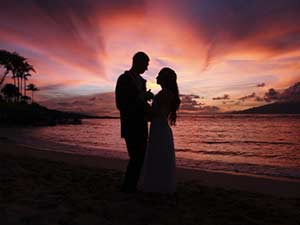 This can be particularly challenging for singles who haven't found their "one and only," and who struggle with feelings of envy, loneliness, and unworthiness.
Having experienced these emotions herself, Jennie Lynn can empathize with this pain. Through Magnetic Love, she is empowering millions of people to finally ATTRACT their soul mate.
She does this by showing you how to look within and make yourself a stronger candidate for love. Jennie found the love of her life almost instantly when she applied the principles she details in her book:
Discover what love really is, so you know when you have found it
Banish fear by learning how it is subconsciously blocking you without you even knowing it
Establish a positive self-image – the better person you are, the better person you will attract
Bullet proof yourself from relationship faux pas, so you can find love and keep it forever
Order from Amazon...Wait for your Amazon order email...Copy the Order Number...Click on "Claim Gifts" Below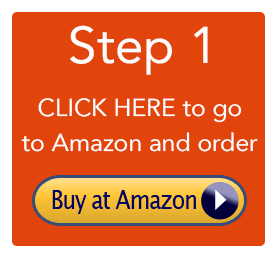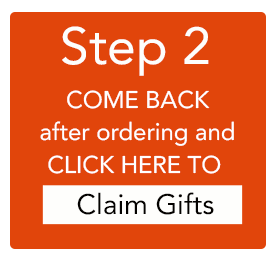 "If there is a testament for how much knowledge and inspiration we can glean from one book, it would be Magnetic Love! Jennie Lynn brings you home to your true self in this book and shows us that love is the way to live the life of our dreams."
–Monica Da Maren, International Bestselling Author
The Critical Element Others Are Missing
The law of attraction is no longer a secret. But, if everyone knew how to use it, then why isn't everyone winning, thriving, and financially free?
The reason is people often miss a critical element in this law that holds them back.
This missing element is revealed by Jennie Lynn in Magnetic Love. It may surprise you …but with clarity and precision, Jennie details how to integrate this missing element into your daily life.
Doing so is the key to unlocking all the abundance of the world. Recognize and tap into this element, and your desires will flow freely and easily to you!
If you are willing to make this quantum leap, Magnetic Love will invoke in you an awakening that empowers you to design the life you desire. A life that may have been just out of reach…Until NOW!
"Magnetic Love is a literary masterpiece that is both extraordinary and highly thought-provoking. Jennie Lynn is a brilliant and talented author, furnishing her readers with a captivating experience they will appreciate for a lifetime."
–Bryan Smith, Visionary, Master of the Law of Attraction
"Magnetic Love is the book that will top the charts in 2017"
– Bob Proctor
Bob Proctor says, "When we learn to master our mind, we transform our lives."
In Magnetic Love, Jennie Lynn reveals how she's applied her proven transformation principlesto triumph over devastating obstacles in her own life.
You'll learn that even as a top fitness model and bodybuilding champion, Jennie battled through a downward spiral that began when she was diagnosed with autoimmune thyroid disease.
But, instead of surrendering to "fate," Jennie embarked on a quest to discover how she could "master her mind" and take command of her destiny. Her commitment was unwavering, and in six-months she was able to …
Attract the man of her dreams
Take her income to six-figures
Leave her full-time job
Heal herself completely
As you turn each page of this once-in-a-lifetime book, it becomes self-evident that if you follow the path blazed by Jennie Lynn …love, fortune, and freedom await you!
You'll do what it takes to achieve this state of physical and emotional abundance because Magnetic Love makes it crystal that nothing is more expensive …than a missed opportunity.
Don't let this one pass you by. Take action right now!
Order Magnetic Love Today and Receive a
Special FREE BONUS from Jennie Lynn
The Mirror Miracle: PDF, Video & Audio versions!
Order Magnetic Love today and receive FREE PDF, video, and audio versions of Jennie Lynn's e-book, The Mirror Miracle. Through Jennie's moving personal story you'll learn the steps you can take to:
Discover who you are at your core
Love and appreciate the beauty within you
Develop a more healthy and gentle self-image
Maintain a mindset that fosters a lifetime of health
The Mirror Miracle will teach you how a simple mirror can invoke the deepest transformation of your life!
Order from Amazon...Wait for your Amazon order email...Copy the Order Number...Click on "Claim Gifts" Below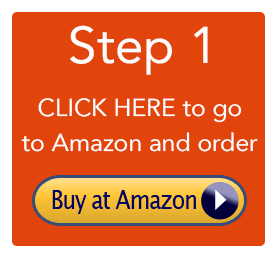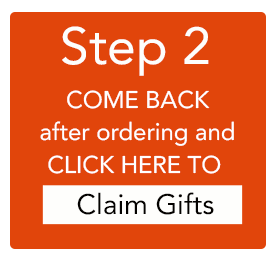 More Raves for Magnetic Love!
"This is more than just a book, it's a gateway and a tool you can study and use to live the life of your dreams. You need to love yourself and be grateful for what you have, before you even consider asking for more. Jennie Lynn helps you make sense of your mind and teaches you all the things you didn't learn in school, but that will enrich your life and truly enlighten you."
–Sandra L. Gallagher, Proctor Gallagher Institute CEO/Co-Founder
"Jennie Lynn has written a perfect primer in the understanding of spiritual, conscious creation. If you want an easy to understand, basic outline of how your creative power works, this is the book for you."
–Dee Wallace, Actress, Author, Radio Personality and Spiritual Healer
"If you want to learn how to have success in every area of your life, then let Jennie Lynn inspire you to dream bigger and achieve more than you ever thought possible."
–Steve Harrison, YourQuantumLeap.com
"I met Jennie Lynn in December 2016 as we were both collaborating with Bob Proctor. A few months later here she is with a remarkable new book, Magnetic Love, endorsed by him. This book showcases her talents and devotion that will empower many people for a lifetime. It is a transformational masterpiece the world has been aching for..."
–Anik Singal, Lurn Nation Founder & Bestselling Author of Circle of Profit
If you have any problems or questions please contact Jennie: jennielynn@jennielynn.com